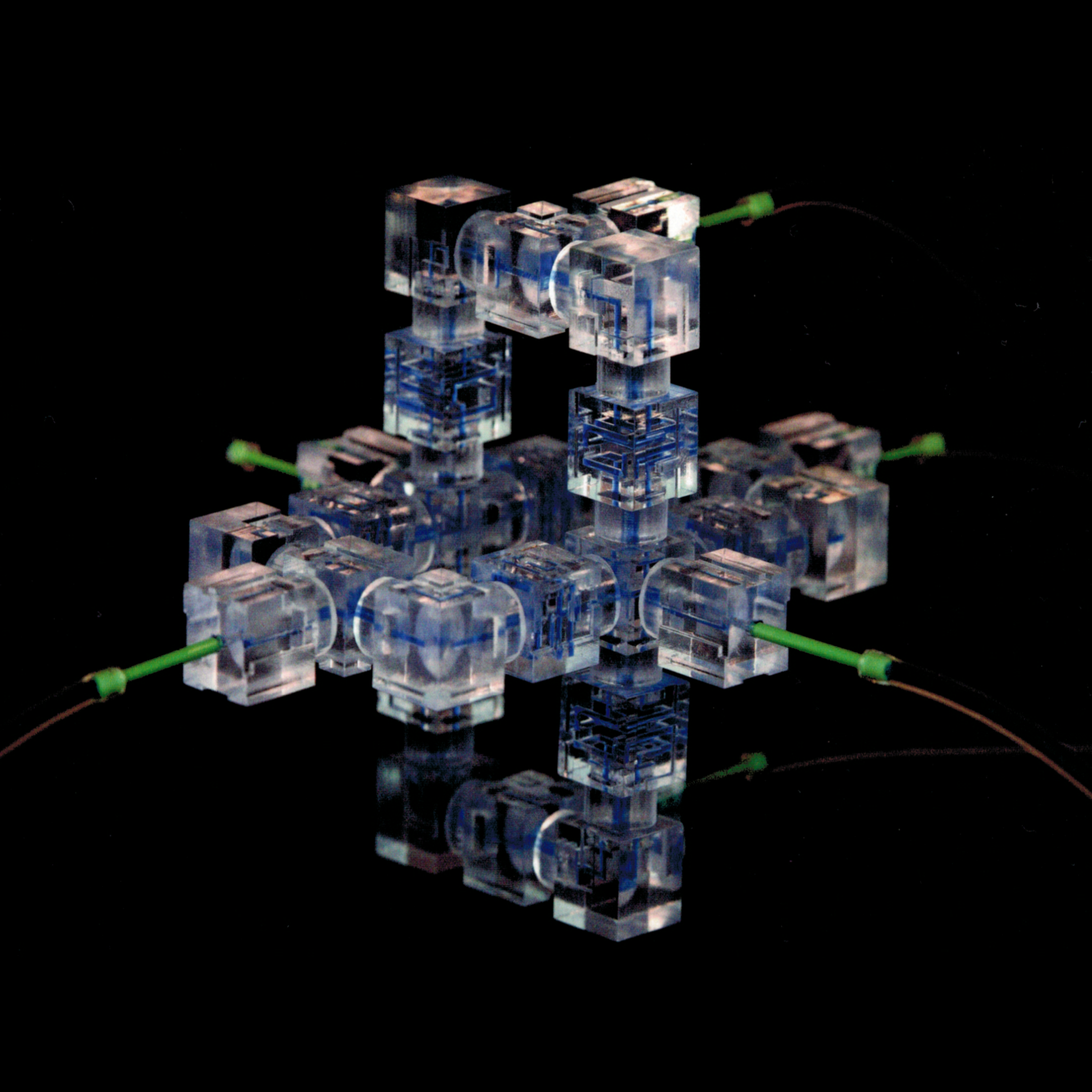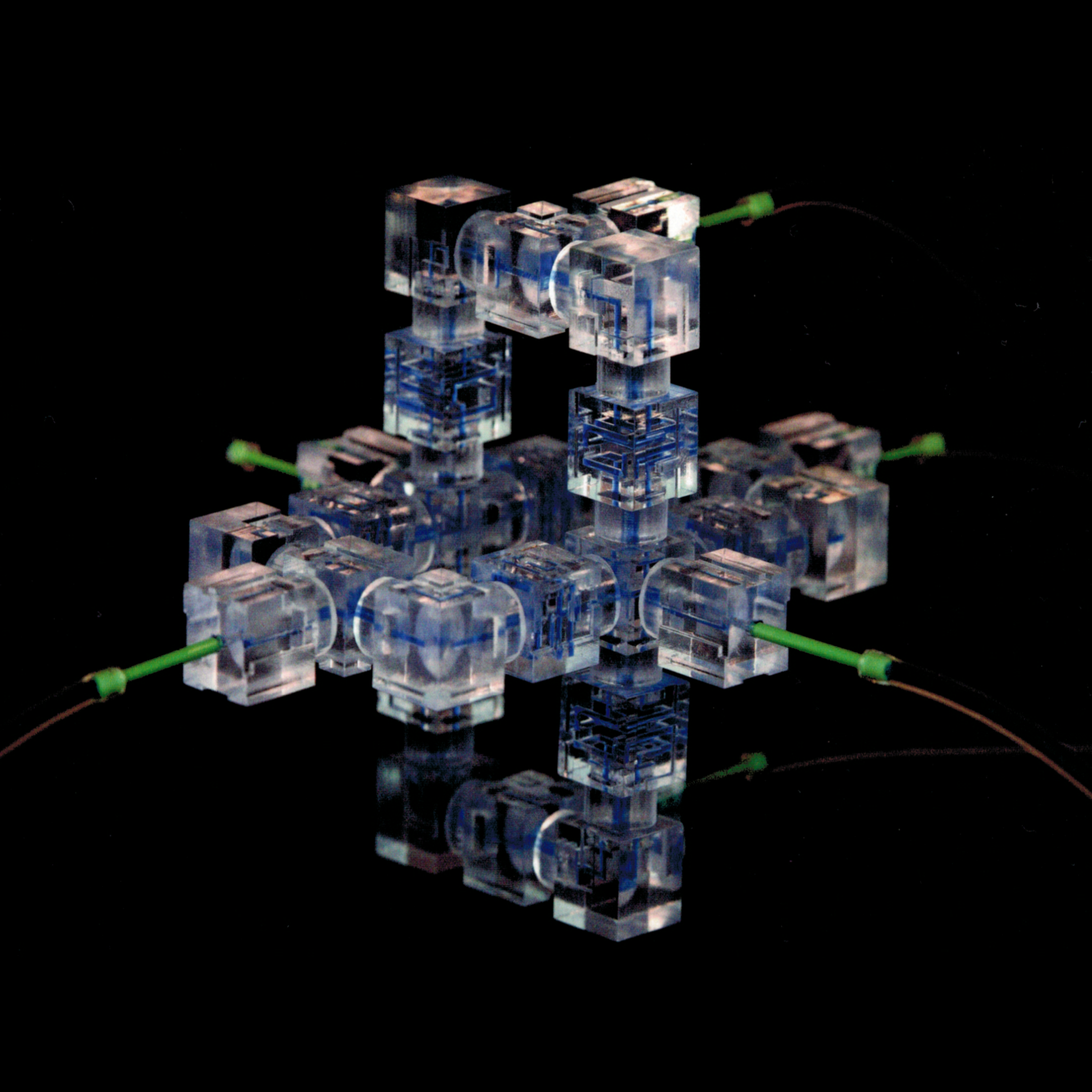 Modular Microfluidics
We develop methods and principles for constructing microfluidic circuits from modular fluidic and analytical components. These approaches allow for the rapid and straightforward design and assembly of fluidic systems for laboratory automation, miniature diagnostics, and high-throughput microreactors. 3D printing technology allows us to utilize standardized parts with three-dimensional complexity without having to rely on costly clean room fabrication methods.
A major barrier to the application of microfluidic systems is the difficulty of rapid mixing at small scales. 3D printing allows for the fabrication of complex structures that simplify mixing.
Modular routing in 3 dimensions allows for the trivial parallelization of microfluidic operations. Here we can see a four-fold multiplexed microfludic droplet generator.